Pharmaceutical Tablets Manufacturer in India – Fine quality and effective tablet drug formulations could be found at Pacific India Pharma. Our company is a trusted name in the market offering a wide range of tablets consisting of pills, caplets, orally disintegrating tablet (ODT), etc. We are considered the best pharmaceutical tablets manufacturer in India. These consist of different segments like analgesics, antibiotics, antiemetics, anti-infectives, anti-allergic, local anesthesia, anti-inflammatory, etc. The complex multi-stage process works under expert guidance that ensures that you get the best in the market.
Pharma tablets have a good demand across India. Investing in the expansion of products list by introducing quality tablet drug formulation is a good way to save time, cost and effort. Pacific India Pharma' best pharmaceuticals tablets manufacturer in India brings you fine drug solutions. Our units are certified with GMP & WHO. We have gracefully embraced international quality standards. We are completely indulged in outsourcing services. Therefore, you get to have genuine tablets drug formulations covering markets like orthopedic, nutraceuticals, dermatology, gynecology, anti-diabetic medicines, cardiology medicines etc. They are DCGI approved and complete professional help will be offered by us.
Many companies have available the services of Pacific India Pharma and have been completely satisfied which is our aim. If you require details about our services related to pharma tablets then call us now at +91-9728712333 or write us at silhospharma@gmail.com. You can even fill our contact inquiry form for more details.
Top Pharmaceuticals Tablet Manufacturer & Supplier in India 'Pacific India Pharma
Our company offers quite an attractive list of pharmaceuticals drug for manufacturing. We have been dedicated to our process to bring you quality, effective and durable drug dosage to meet your different requirements. Our formulation scientists help make the development of drug successful and useful for our consumers. Pre-treatment of single or combination expedient drugs take under good observation. Each unit process of wet granules, dry granule or direct compression takes place which comprises several processes like weighing, milling, mixing etc.  Pacific India Pharma has been very professional in manufacturing pharma tablet formulations which meet your frequent needs. The aim of the company is as follow:
Our company focuses on making pharma tablets that are strong, effective and hard to withstand several movements without breaking yet be easily soluble in dissolution.
The tablets are manufactured with the aim of being uniform in drug content and weight, chemically & physically stable and free of defects.
According to indication requirements provide bioavailable tablet solution
Quality Measurements Embraced by Pacific India Pharma To Ensure Fine Tablet Drugs
Pacific India Pharma understands your need for quality and affordability. We are purely engaged in manufacturing and bring you all the necessary processing equipment for tablets. The experts help us provide the perfect stability (physically & chemically) by knowing about the compression properties of different active pharmaceuticals ingredient (APIs) or drug substance. We always make sure that it passes with each process owing to requirement particles size, composition, dissolution etc. We have dedicated manpower who are well versed in appropriate Standard Operating Procedures (SOPs) and Current Good Manufacturing Practices (CGMPs) Some good features of our quality sources are as follows:
Dedicated Team Service of Analytical chemist, Production pharmacists/ supervisors, Manufacturing Chemist, Quality assurance manager & Machine operators & Mechanics.
GMP & WHO certified units.
Excise free location helps offer cost-effective solutions.
Latest packaging technologies
Flexible adoption of newer and advance science.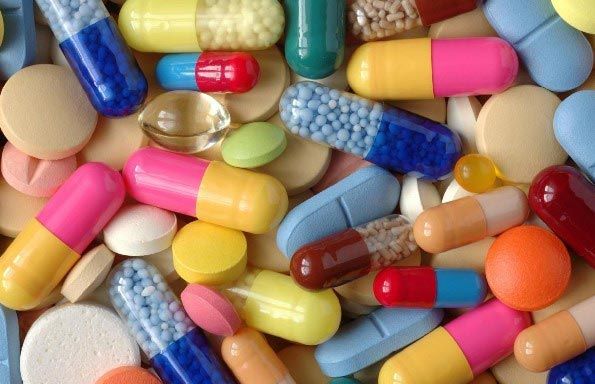 Customized Range of Pharmaceuticals Tablet For Pharma Manufacturing
Our company brings you a wide range of tablet formulation that you might be searching for your company. Our units are located in taxation free location of Himachal Pradesh. Here, you will enjoy quite impressive manufacturing facilities by Pacific India Pharma. It is our promise to bring you the best in the market at the most affordable rates. Our company manufactures tablets drugs for various markets subjected to different drugs which cover the following:
Nutraceuticals Tablet Range
Supplement Range
Anti-Infective Tablet Range (Antibiotics, Anti-protozoa, Antiviral, antifungals etc)
Dermatology Tablet Medicines
Diabetic/ Cardiology Medicines
Pills or Caplets (Tablets in form of Capsules etc.
You will get DCGI approved drugs and will be assisted at each stage or level for better results. To know more, contact now!
Our Tablet Drug Range with Compositions
Customer satisfaction is our biggest priority and Pacific India tries to imbibe the best for our clients who look for better, economic and professionalism. Our company always ensures that you get proper drug formulations that are met by all the international standards.  Our tablets include a quality range of different drug market where you can find your potential consumers and enjoy good demand along with meeting or creating better consumer force. Here are the pharma tablet range:
Aceclofenac 100mg + Paracetamol 325mg
Aceclofenac 100mg , Paracetamol 325mg and Thiocolchicoside 4mg
Cefixime Dispersible IP 100mg
Aceclofenac 100mg and Thiocolchicoside 4mg
Aceclofenac 100mg, Paracetamol 325mg and Chlorzoxazone 250mg
Cefixime Dispersible IP 200mg
Aceclofenac100mg, Paracetamol 325mg and Serratiopeptidase 15mg
Amisulpride IP 200mg
Amlodipine 5mg and Atenolol 50mg
Amolodipine IP 10mg
Atenolol IP 25mg
Atenolol IP 50mg
Atorvastatin IP 10mg
Atorvastatin IP 20mg
Azithromycin IP 250mg
Cefixime 200mg & Lactic Acid Bacillus 60 million spores
Cefixime 200mg And Dicloxacillin Sodium 500mg Extended Release
Azithromycin IP 500mg
Betahistine Hydrochloride IP 16mg
Calcium citrate 1000mg , Vitamin D3 250 IU, Zinc 4mg and Magnesium 100mg
Cefixime 200mg & Azithromycin 250mg
Cefixime 200mg and Ofloxacin 200mg
Cefpodoxime 200mg & Azithromycin 250mg
Cefpodoxime 200mg & Ofloxacin 200mg
Cefixime Dispersible IP 50mg
Cefixime IP 200mg
Cefpodoxime Proxetil Dispersible 50mg
Cefpodoxime Proxetil IP 100mg
Cilnidipine IP 20mg
Cefuroxime Axetil IP 250mg
Cefuroxime Axetil IP 500mg
Cilnidipine IP 10mg
Cefixime 200mg & Ornidazole 500mg
Cinnarizine 20mg And Domperidone 15mg
Contact Information
Name: Pacific India Pharma
Address: Pacific India Village – Dhana, Baghbania, Tehsil – Nalagarh, Solan Himachal Pradesh, India
Phone Number: 9728712333
Email: silhospharma@gmail.com